Really agonized over this one too. I don't have a PG yet and my main target Calderon was scarfed up a few picks before. There are a number of proven veterans still on the board that I like, but then all you guys would be calling my team which is built to win now, too slow, old or whatever.
So I am going with a combo guard, not a true PG, but a young, strong, powerful scoring guard who can defend on the other side of the floor. I will slot him in at the PG position for now, but might move him into the sixth man role as I complete my roster.
The Portland Trailblazers are proud to select.....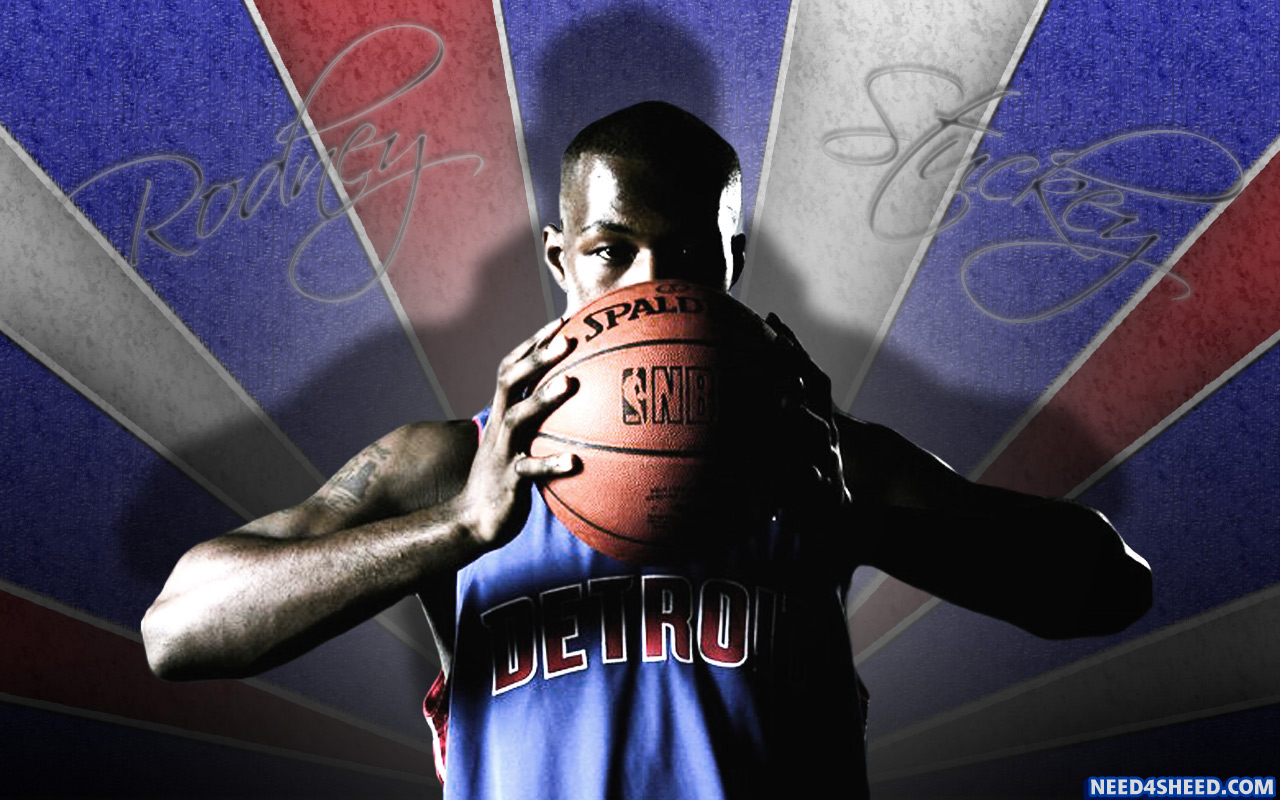 5.15 Rodney Stuckey PG/SG
At 6-5 and 205 pounds, Stuckey has a good frame for a guard. He is a solid combo guard with great scoring skills and great leaping skills. Stuckey knows how to get to the basket and has a fine mid-range game.
Stuckey was more of an unknown coming out of small Eastern Washington. A true scoring machine, yes–he averaged 24.2 points on 47% FG over his two collegiate seasons–but questions about how well his game would translate to the NBA, as well as which guard position he was best suited for, lingered. Optimists saw shades of Dwyane Wade, and betting on that upside was a gamble everybody knew Detroit Pistons GM Joe Dumars was ready if Stuckey were there.
When he puts his mind to it, few NBA defenders can stop him from getting into the paint and/or creating his own shot, a talent never to be underestimated in today's hand-check free league. That's where comparisons to Wade still hold up, though for whatever reason and no matter how hard he tries, Stuckey still seems to get little respect from the officials and doesn't get as many whistles as probably deserves.
The kid can score. According to head coach John Kuester, he can defend, too, and has the talent to be special on that end: "(Stuckey) has a chance to be one of the best defensive guards I've ever been around because he's so strong, he's got size and he's athletic," Kuester told Bret Bakita and Michael Grey on "The Starting Lineup" on WBBL. "He's got a huge upside, both offensively and defensively, and he's got a bright future with us."
Stuckey also has some solid playoff experience in his young career. That will help as Portland expects to go deep into the playoffs now with its formidable squad.
Concerns I have in drafting Stuckey:
Is he a shooting guard or a point guard? The Pistons have groomed him to be the latter since the day he arrived, and while he's averaging about 5 assists, he's clearly most comfortable in shoot-first, pass-second mode. He's also not much of a three-point threat at this stage in his career, but he seems to realize that and is only taking 1 attempt per. I will likely target a pass first distributing PG in later rounds and move Stuckey to the sixth man role, but for now for kick's sake, let's slot him in at PG.
All said, if the '07 draft was held again today, Stuckey would arguably be a top-five pick and still has the potential to be a 20+ point scorer and, perhaps, to be an All-NBA defender. Let's call him Dwayne Wade light. He will provide Portland some infused youth, energy, guard muscle and solid defense. He also dropped twenty or so pounds for the start of this year's summer league, so came to camp in excellent shape and ready to build upon last year's strong season. He should have lots of opportunities in the open court with defenders worrying about Amare, KG, Odom and Kmart. As long as keeps his proverbial PG hat on, he should he a solid addition to our win now squad....
Welcome Mr. Stuckey!!!